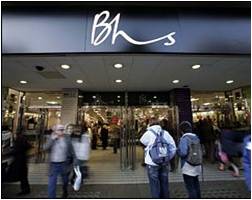 Toiletries, cosmetics, gift and accessories lines launching in department store.
A wide range of products based on the fashion lifestyle brand Chicaloca are to launch across all 178 BHS stores nationwide later this month.
4sight has been working with the retailer and three licensing partners to put together the range.
Licensees involved include SLG for a toiletries and cosmetics line featuring a lipgloss collection, bath and body sets and travel toiletry wallets; Peers Hardy for gift items such as lockable diaries, notebooks and umbrellas; and Celestial Imports for earmuffs, hot water bottles and a slipper set.
"BHS is the perfect retail partner for these fantastic new products as it is an essential shopping destination for Chicaloca's target market for teen/tween girls," said Sandra Vauthier-Cellier, MD of 4sight Licensing Solutions. "There is something for everyone in this range and the eye catching branding gives the products a striking appearance that really draws the eye."